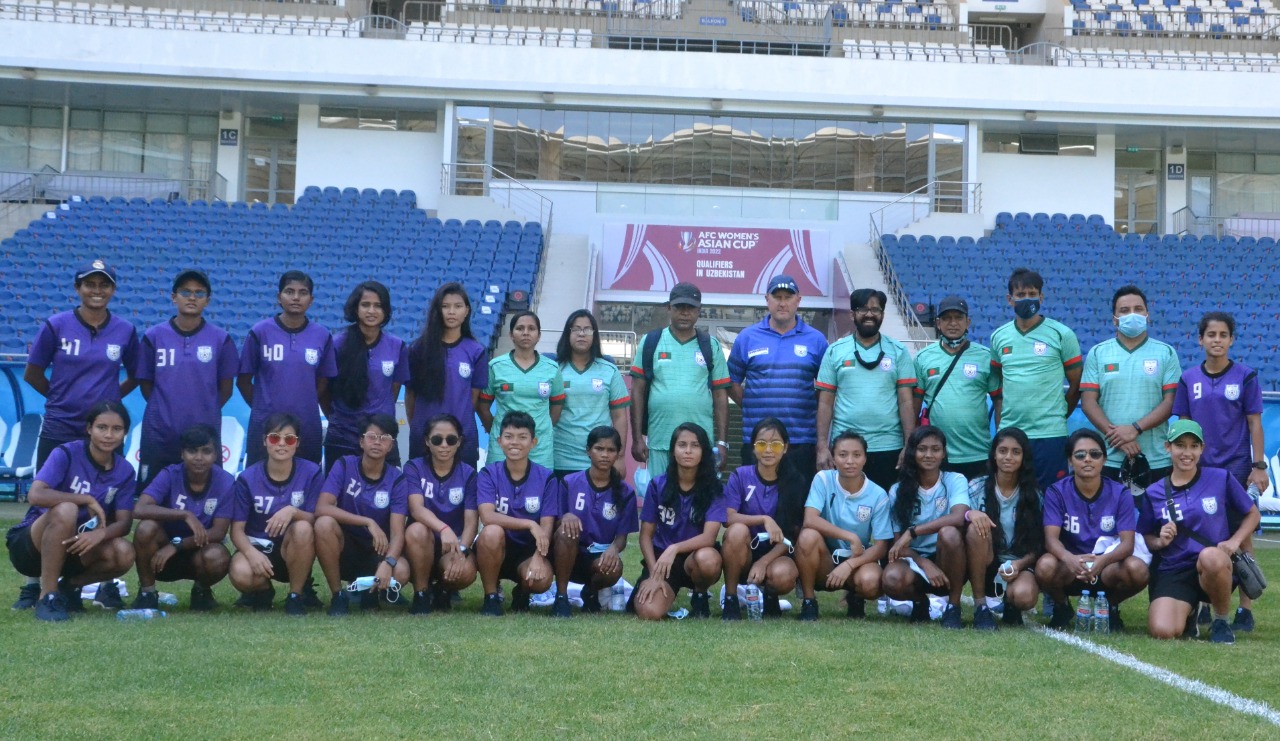 Bangladesh women's national football team preparing for upcoming matches
Bangladesh women's national football team is currently in Uzbekistan to play against Jordan and Iran in the AFC Women's Asian Cup India 2022 Qualifiers.

In preparation for the match, Bunyodkor Stadium practiced at the training ground from 11:30 am to 1:00 pm Bangladesh time today. Later, Bangladesh women's national football team and coaching staff visited the match venue.
This morning, Zakir Hossain Chowdhury, Team Leader of Bangladesh Women's National Football Team and Member of the Executive Committee of the Federation, FIFA Council Member and Chairman, Women's Wing, Mahfuza Akter Kiran of Bangladesh Football Federation arrived safely in Uzbekistan. They are currently in Hotel Isolation. Samples of their PCR (Covid) test were collected this morning.
Bangladesh women's national football team will face Jordan in the first match of the group at Bunyodkor Stadium tomorrow at 4:00 pm Bangladesh time.
Manager of Bangladesh National Women's Football Team Amirul Islam Babu said, "The girls have been mentally energetic and happy since their visit to Uzbekistan. The girls have adapted to the climate here. The girls are satisfied with everything.
All we really need is to play football on a good field and play football tomorrow with opponent Jordan, we just came to that field with all the girls and we firmly believe that our girls will play good football and that We are trying to fulfill that need. I wish the people of the country through you that we can achieve a good result and return to the country safely."