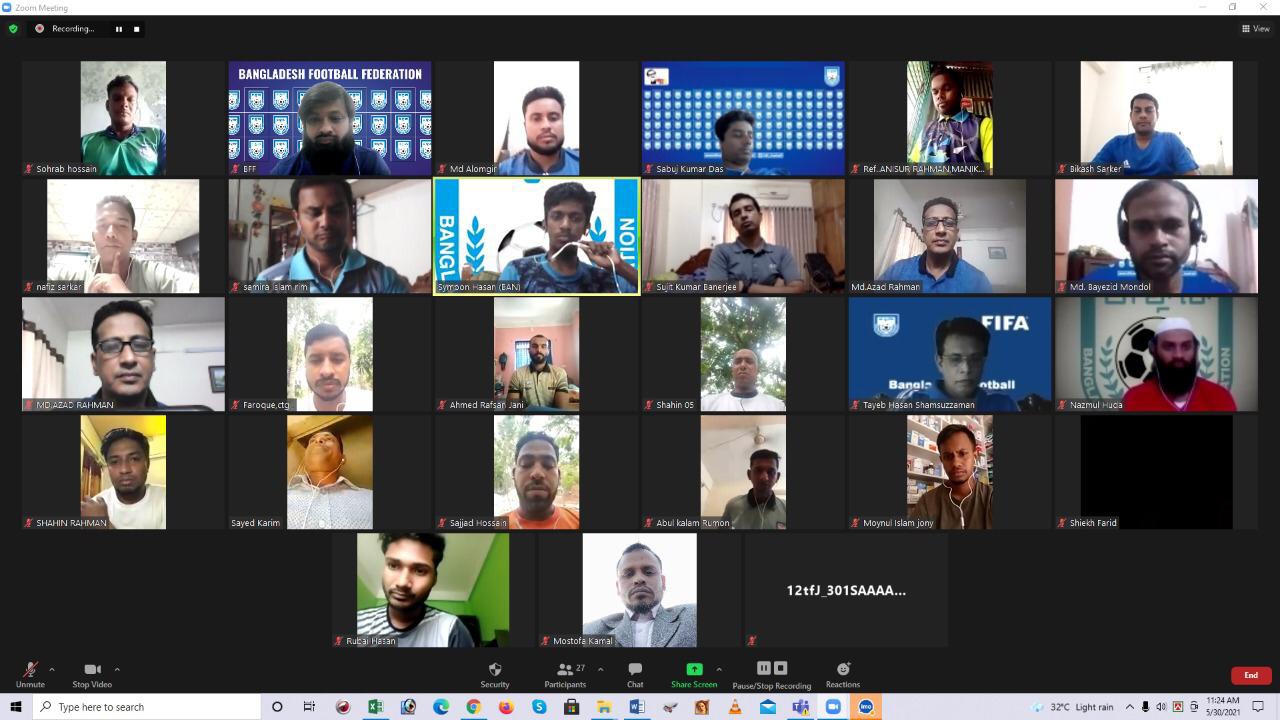 BFF arranged workshop for referees regarding 'Bangladesh Championship League 2020-21'
The 2nd phase of 'Bangladesh Championship League 2020-21' will be held from 31 May 2021 tomorrow at Birshreshtha Shipahi Mohammad Mostafa Kamal Stadium in Kamalapur and Bangabandhu National Stadium. On this occasion, a workshop was held on the online platform from 11.00 am to 2.00 pm on 30 May 2021 at the initiative of BFF's Referees Department. The workshop was aimed at improving the quality of refereeing in the league. Mr. Md. Nazmul Huda was in charge of the instructor of this workshop. Mr. Tayyab Hasan Shamsuzzaman and Mr. Sujit Kumar Banerjee also acted as collaborators.
The workshop was co-ordinated by BFF Head of Referee Mr. Azad Rahman and BFF Head of CMS Mr. Shahidul Islam Limon.